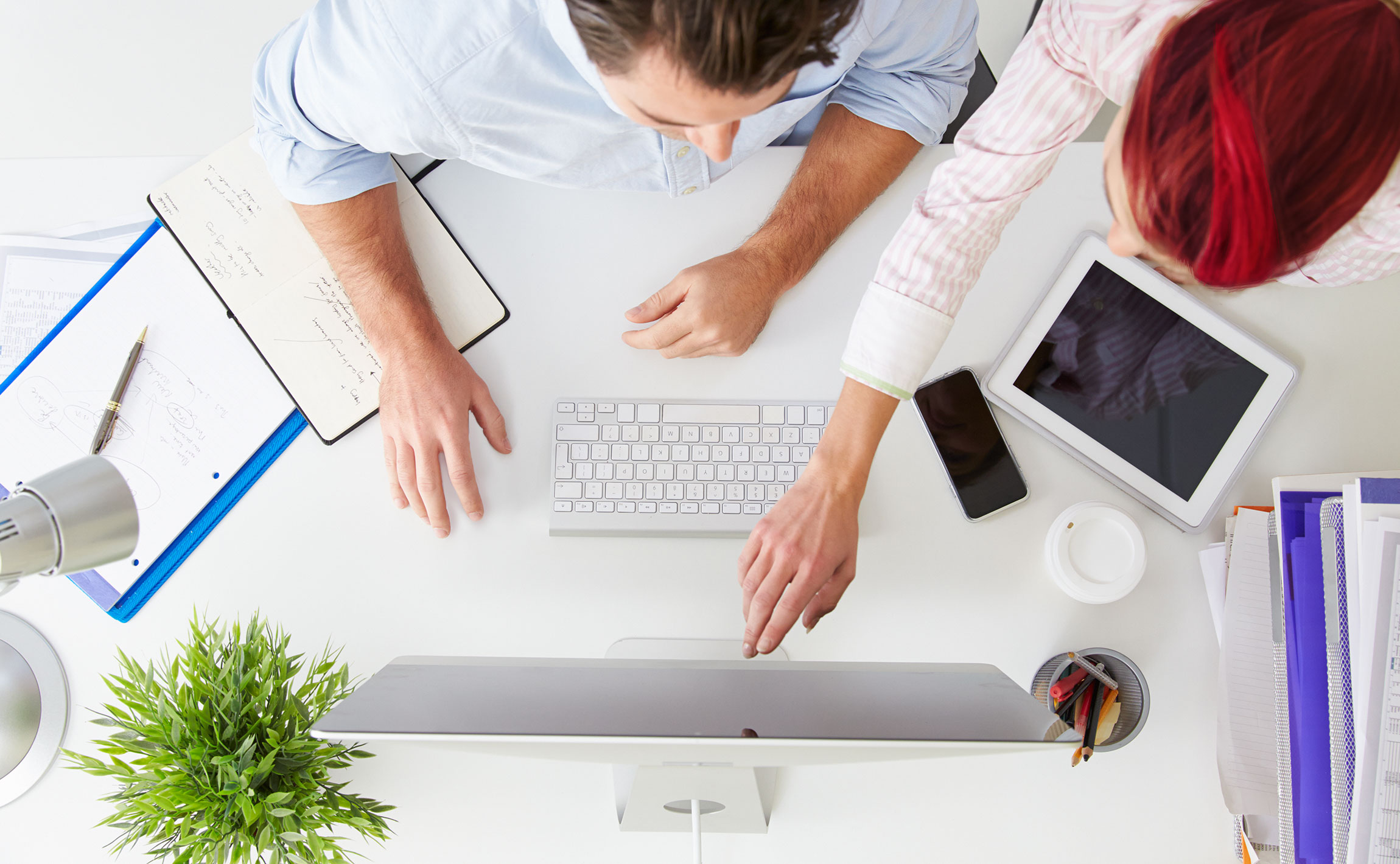 Work with an Experienced Squarespace Expert
Find the best approach to working with me on your Squarespace website project.
Thanks for considering me for your project. Here are four reasons I think you'll enjoy working with me:
I am one of the most experienced Squarespace professionals in the market.
I've been using Squarespace for 10 years, for dozens of client websites worldwide.
I literally wrote the book on Squarespace - the highest rated, most recent and comprehensive book on the subject.
I'm a member of the Squarespace Circle exclusive developer community, and an official Authorised Trainer.
I'm more than just a web designer - you can tap into my digital marketing expertise, too.
I have been working with websites for over 17 years, doing everything from designing websites, to managing teams and agencies to deliver large-scale web projects, to copywriting for search engines, to strategising online marketing campaigns. This means that when you hire me, I can not only build your website or train you on how to do it, I can also advise you on the best online marketing approaches so you get more bang for your buck.
The work will be done by me, not outsourced or passed down to a web junior.
When you hire me, you get me - I don't have junior staff or offshore developers, and I'm not a 'churn & burn' web factory. You get a personalised service, not a cookie-cutter assembly line project.
I won't try to sell you stuff you don't need.
I hate pushy salespeople as much as you do, and I don't believe in hidden costs or giving you the hard upsell. I promise to give you fair, transparent pricing and honest, impartial advice. If some other tool will do the job better than Squarespace, I'll tell you.
Website
Design & Build
I will design and build your Squarespace website for you, then train you on how to manage it yourself moving forward. Training can be in person at my London office, via Skype, or a series of tailor-made videos just for you.
Prices start from £1500 for small, basic websites or £2200 for eCommerce sites.
DIY Handover / Site Polish
You've made a start on creating your Squarespace website yourself, but you've reached your limits or want professional assistance with anything from design to SEO.
Prices vary depending on how much help you need; hourly rate is £75 on a PAYG basis.
Collaborative Sessions
We will work together to create or fix your website "on the fly", in one or more collaborative co-working sessions. Sessions can take place at my London office or via Skype screenshare.
Prices vary per project depending on your needs; hourly rate is £75 on a PAYG basis.
Training / Help Sessions
If you're stuck or have questions about Squarespace, I can show you how to do something, advise you on the best approach, or fix something for you. Quick Help sessions are up to 20mins, but you can also book longer support or training sessions, too.
Price: £25 for up to 20 minutes; or hourly rate £75 on a PAYG basis.
My hourly rate of £75 is the same for all ad-hoc / short tasks, from applying custom coding to co-working to training.
PAYG means Pay As You Go, so you only pay for the minutes spent working on your project.
VAT of 20% will be added for UK clients only.
Ready to work together?
Great! If you know what you want, feel free to choose from the following options:
If you're not quite sure what you want and you'd rather have a quick chat, the best thing to do is to book a free 15-min phone/Skype conversation in my diary - or you could try ringing me directly on:
+44(0)794 100 5431 / +44(0)20 8678 0860
(10am – 6pm, Mon - Friday UK time only, please).
If you're thinking your project might sit somewhere in between the options listed above, that's OK too. I'm happy to discuss things with you and find the right solution.
Still confused?
+ How much will it cost?
Every project is different, so for design & build projects, I will prepare a proposal for you based on your answers to my new client questionnaire. The questionnaire helps me understand the exact requirements for your project, and ensures fair & accurate pricing so you don't pay for anything you don't need.

If you're booking a DIY handover or co-working session, I'll give you an estimate of how long I think we'll need based on the information you give me in an email/phone/Skype briefing.

If you want me to apply a quick fix, I'll let you know how long it will take at the point of briefing.

For training and advice, you can either book hourly slots of my time and we will cover as much as possible within that timeframe, or you can tell me what you'd like to cover and I can give you an estimate, bearing in mind this may change if you have a lot of questions (for example).
+ How does payment work?
I accept payment in £GBP/$USD/EUROS by credit/debit card or bank transfer. All payment details including how to pay online are in the invoice that you'll receive. For most types of bookings, I require a percentage deposit upfront in order to secure my time and ensure we are both committed to carrying out the project together.
+ Can you build a bespoke custom template for me?
I can customise a Squarespace template for you so it looks unique to your website. I don't create bespoke templates from scratch, because they are not supported by Squarespace. If you use a bespoke template, then your template won't be automatically updated when Squarespace roll out new features. It also means you will be reliant on (paying) a developer to update your template in future, which to me defeats the main purpose of using a system like Squarespace - that is, having things automatically updated without needing to do anything.

What I do is start from an existing Squarespace template and bend/shape it to match your needs. I can apply custom coding to make the template do more than you can get from the standard Squarespace design tools, but the template will still be a normal Squarespace template that gets all the usual TLC from Squarespace behind the scenes.
+ I just have a quick question for you - can I pick your brains?
Sure! I'll gladly help you in a Quick Help Skype or telephone support session - you can book one here. However, I can't offer free advice or support. Just like you wouldn't expect the post office to send a letter for free, even a short postcard, I can't give away my services because a girl's gotta bring home that bacon somehow :-). I do offer loads of free advice on my blog, and I also have a Squarespace help site where you can see a lot of the different ways you can use/adapt Squarespace functionality.
+ I'm not based in the UK, can we still work together?
Of course! Around 30-40% of my clients are not based in the UK. I'm sure we can find a suitable way of working that means neither of us has to be at a computer during unsociable hours :-)
+ How quickly can I get it done?
It depends on what you need. For Design & Build projects, I normally need at least 4-6 weeks' advance notice, sometimes more in busier periods. I can let you know how busy I am when you get in touch. The duration of these projects varies widely - from a couple of weeks for very small sites, to a couple of months for large ones.

I try to build time into my schedule each month for a certain amount of DIY Handover, Co-working and ad-hoc Support requests, so the lead time for these can be less - sometimes I can fit you in within 3 weeks.
+ I'm on a really tight budget...
While I can't offer discounts, what I can do is try to find a way of working that keeps your costs down - such as only building some of the pages and instead handing over to you to build some after training. Another alternative is to go the Co-working approach. However, if you're feeling like the prices on this page are way outside your comfort zone, then it's probably best to look elsewhere, sorry.